GONDWANA

Over a period of two decades the India News Review produced many documentaries about the role of Indian science in Antarctica including the arrival of the first Indian female scientist Sudipta Sengupta in 1982. Breaking what she refers to as the "ice ceilling".

These 16mm films also include footage of military officers engaged in extreme weather training as they prepare for the high altitude conflict between India and Pakistan on the Siachen Glacier in the Karakoram Range.

Gondwana recuts more than 10 archival films to tell the story of the deep geological and geopolitical connections between the Himalayas, Antarctica, and Mars.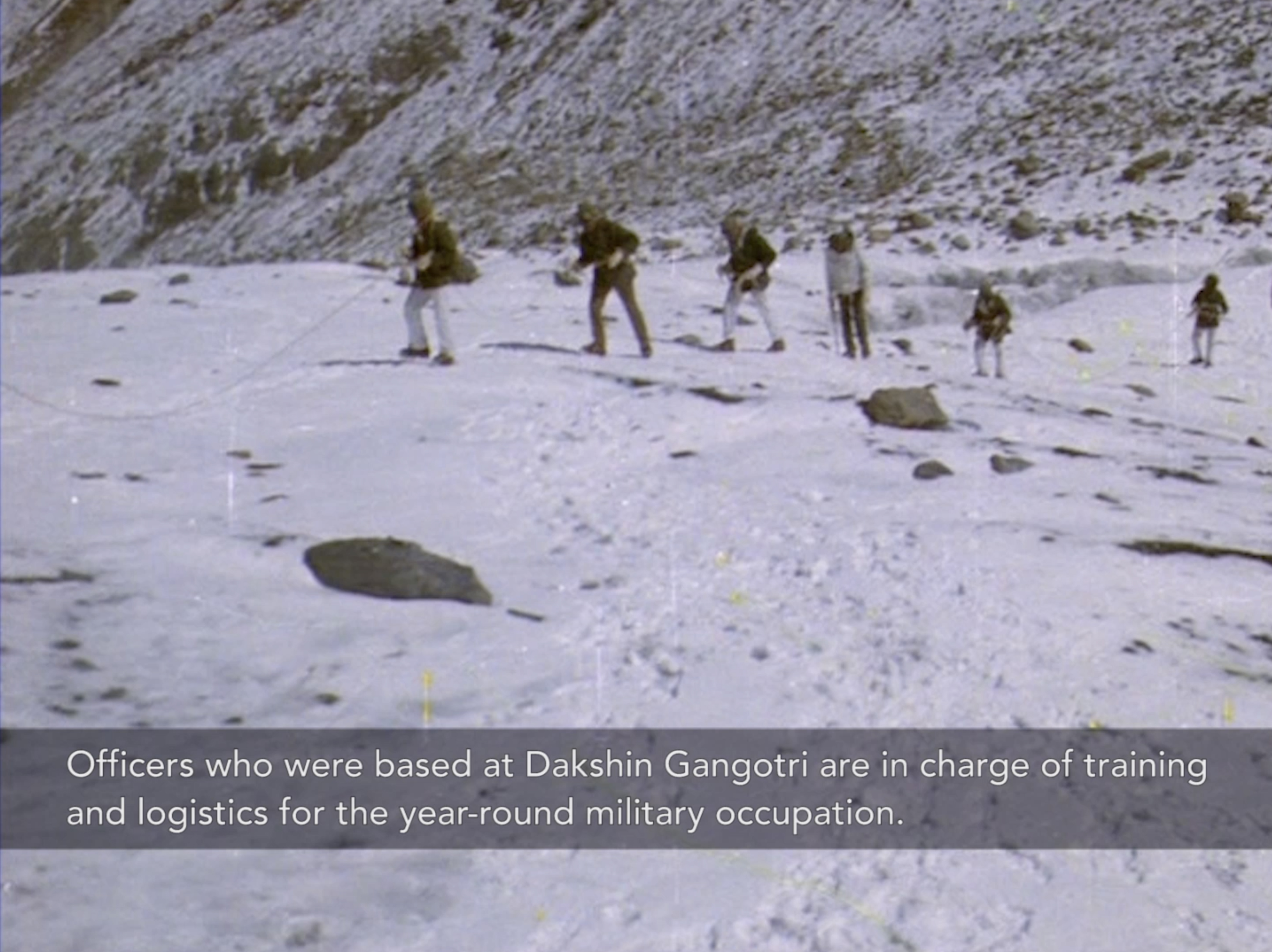 REALISED BY SCHUPPLI, 16MM FILM, 29:07, 2021
Preview stills
The film takes its name from the Gondwana plate that broke off from Antarctica 1.5 billion years ago resulting in the creation of India and the Himalayas.
---
RESOURCES
---
︎︎︎ Securing the Heights: Vertical Dimension of the Siachen Conflict / Article by Baghel & Nusser
---
︎︎︎ Mangalyaan: India's Mars Orbiter Mission
---
︎︎︎Interview with Sudipta Sengupta
---
︎︎︎ Defending Polar Empire / Article by Adrian Howkins

---